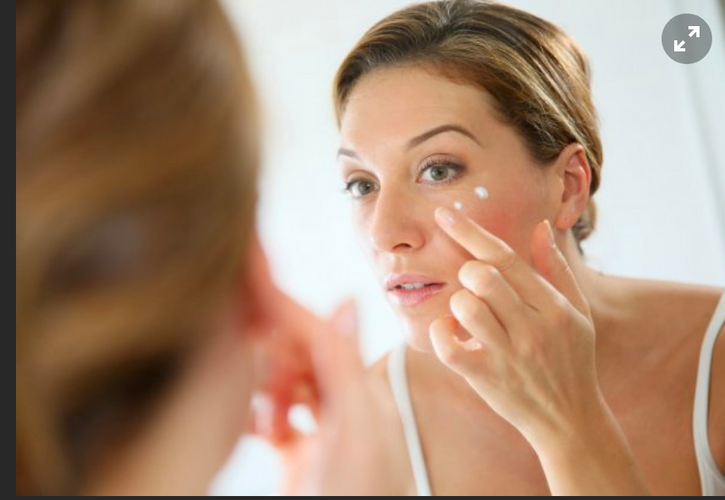 How to Start a Natural Anti-Aging Skin Routine
October 20, 2014
Call it what you will--fine line fighting skincare or an anti-aging skin routine--whatever the name, as you age your skincare routine becomes even more important. And most dermatologists agree on the basics. Not sure how to start a natural anti-aging skin routine? Let's get started.
How to Start a Natural Anti-Aging Skin Routine
1. Start with a gentle cleanser.
Finding a gentle, natural facial cleanser can be difficult with so many products on the shelf. Look for cleansers that are fragrance free because fragrance, especially the synthetic form, can cause skin irritation. Also choose cleansers that are free of sulfates. Sulfates are notorious for drying out your skin. If you're already using a product and you find your skin is completely dried out after cleansing, this is an indication of sulfates. If you accidentally get the cleanser in your eye and it burns horribly, it's likely going to be overly harsh on your skin as well. Look for pH balanced products, which is usually clearly marked on the label.
2. Choose a daily SPF moisturizer.
Sun damage is one of the leading causes of skin aging. Choose a daily moisturizer with broad spectrum UVA/UVB protection. This means choosing products with the capacity to absorb radiation before it reaches your skin. Natural products with zinc oxide as the active ingredient work best. Apply 15 minutes before sun exposure for the best results.
3. Choose an effective night cream.
Choose a night cream or night moisturizer that matches your skin type, taking into account both your skin's texture (oily, dry, or combination) as well as your age. Some products are meant for those in their 30's, 40's, 50's and so on. Your night cream should stimulate collagen production while revitalizing your skin and fighting fine lines and wrinkles.
4. Treat your eyes.
Puffy eyes, dark circles, and bags under eyes are a common problem as you age. Some people experience
under-eye dark circles
and puffiness in their younger years. Either way, treating your eyes before bed each night with an effective eye cream can help. Choose products with natural ingredients like witch hazel, caffeine, and cucumber extract. Sara Novak is a Natural Health Care Expert for Zax Health. Follow her on Twitter at 
@sarafnovak
.