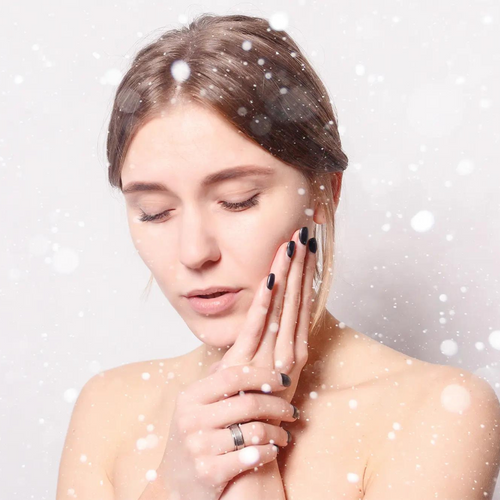 Do's & Don'ts and Home Remedies For Dry Skin
February 3, 2023
Dry skin usually occurs when your skin is zapped of it's moisture, leaving your skin looking dull and less radiant. This often happens in the colder months when the air becomes cold, dry and windy.  We often feel the affects of this wintery weather dryness on our face and hands. However indoor heat and hot showers can also contribute to dry flaky skin on your body too. 
DO these skincare tips to precent dry skin:
Drink enough water every day
Take cool or lukewarm bath and showers.
Pat dry your skin gently after bathing and showering.
Moisturize your skin daily with a thick cream during the colder months and a lighter weight lotion in the warmer months.
When outside in the cold elements, coverup as much as possible with layers of clothing.
Use a humidifier.
DON'T do these skincare habits that cause dry skin:
Take hot bathes and showers for long periods of time.
Scratch dry, cracked skin which causes irritation.
Use soaps and lotions with harsh chemicals and perfumes.
 Here are a few home remedies can also help to alleviate dry skin. 
Coconut oil - Coconut oil can be used in a number of ways on your skin. It can substitute for a moisturizer by applying it to the skin after bathing or it can be applied five minutes before a bath to provide a protective layer. When coconut oil is at room temperature, apply it evenly all over your skin, even on your face. You could also try olive oil, almond oil or sunflower seed oil, which also all can protect the skin against winter dryness.
Milk - Milk has soothing anti-inflammatory properties plus it has lactic acid which exfoliates dead skin cells. Soak a washcloth in cold milk and apply to dry skin for 5-7 minutes. Gently rinse your skin with warm water. You can repeat this as needed.
Oatmeal - Oatmeal moisturizes and relieves dry skin because its high protein content acts like a protective barrier on the skin. Pour one cup of plain oatmeal into your bathtub and add a few drops of lavender oil. Soak for 15-30 minutes. Enjoy a soothing bath once per week. Fight against the winter elements with these healthy and natural home remedies.
Looking to soothe dry irritated skin or suffer from eczema? Try our Zax's Original Eczema Repair Cream for long lasting hydration and skin repair.
Written by Alyssa Rolnick, Co-Founder of Zax's Original Products, Registered Dietitian and Mother of 3 active kids.